We are not planning any litters. Please enjoy the resources we've compiled here, and feel free to contact us for references to other caring and educational breeders.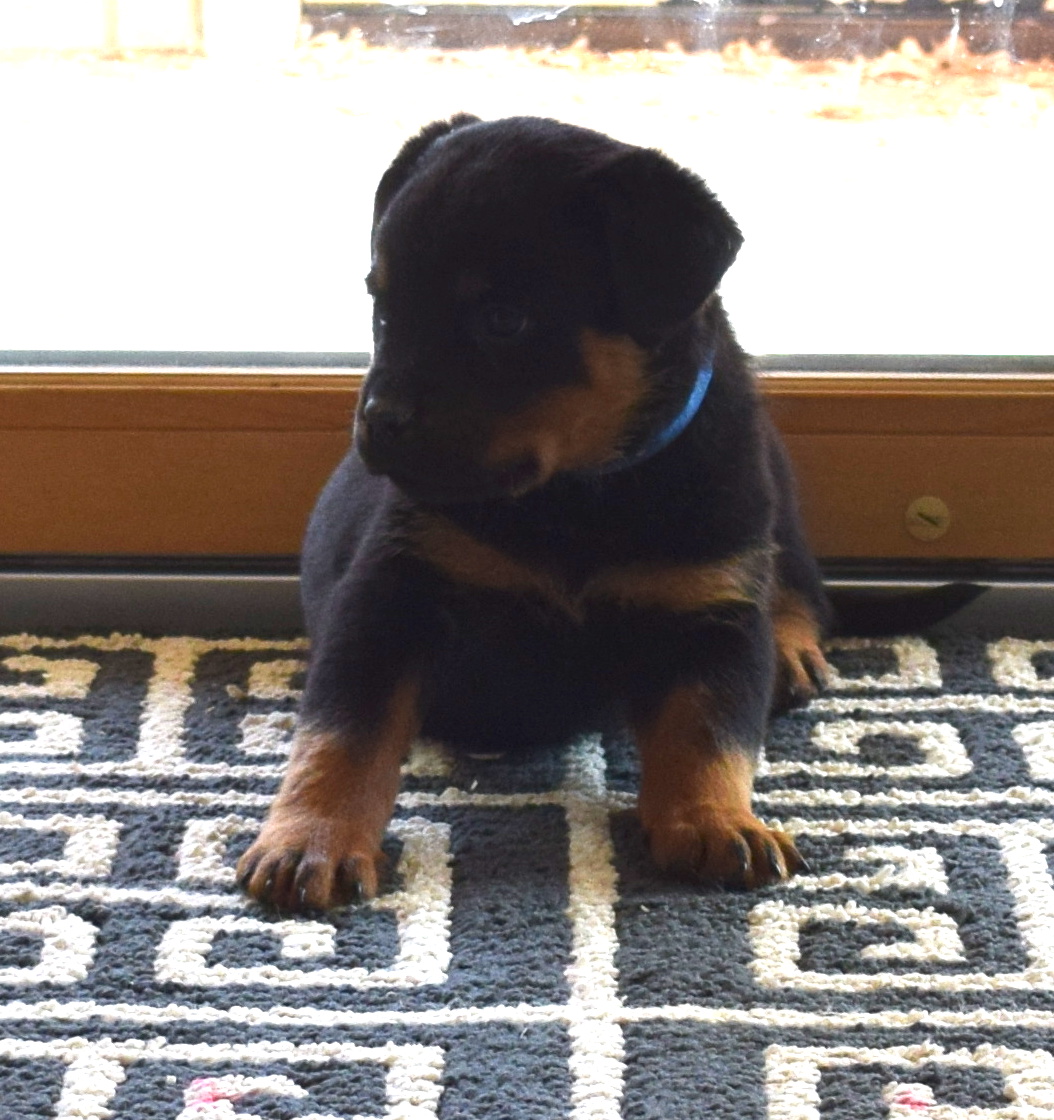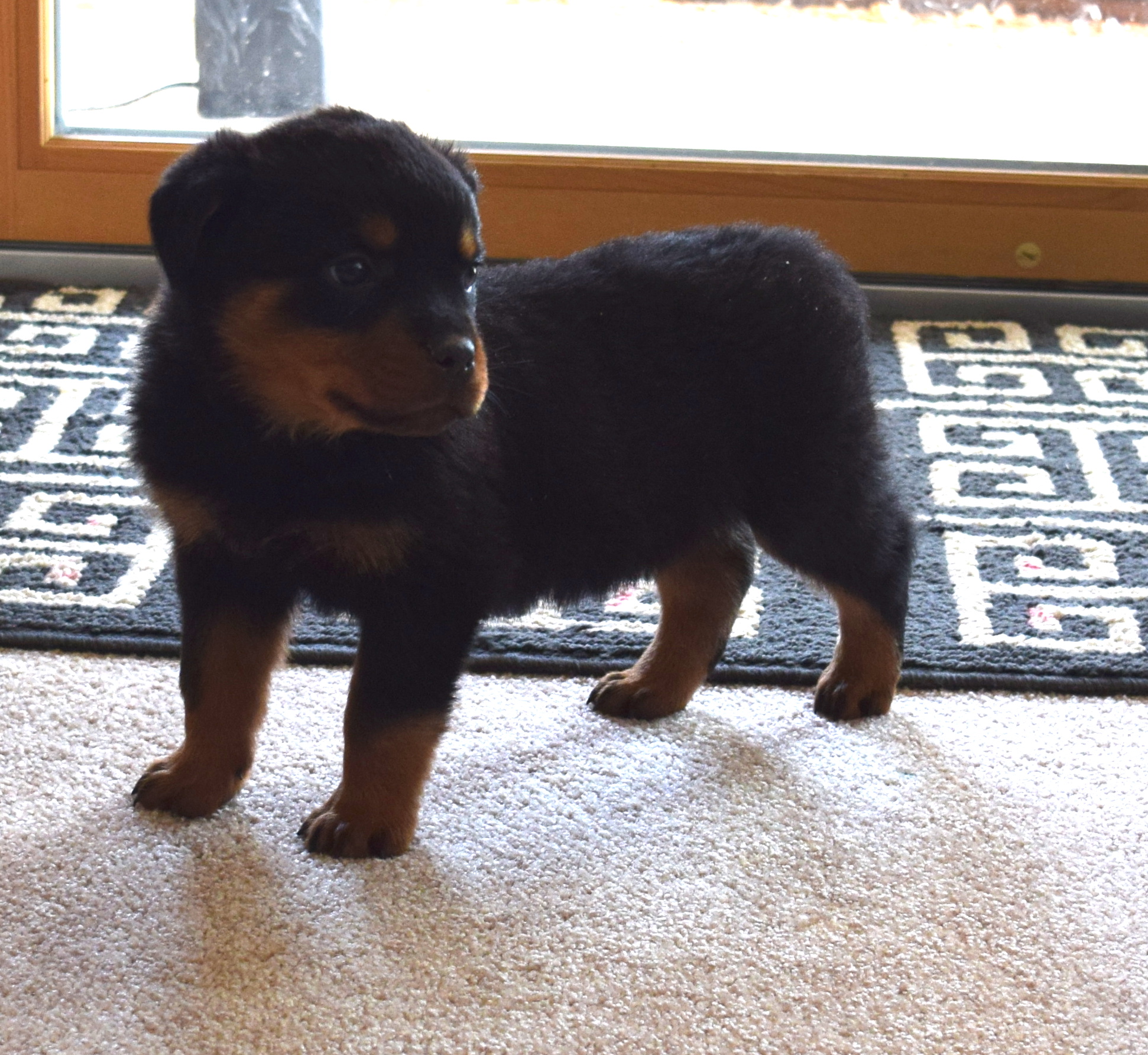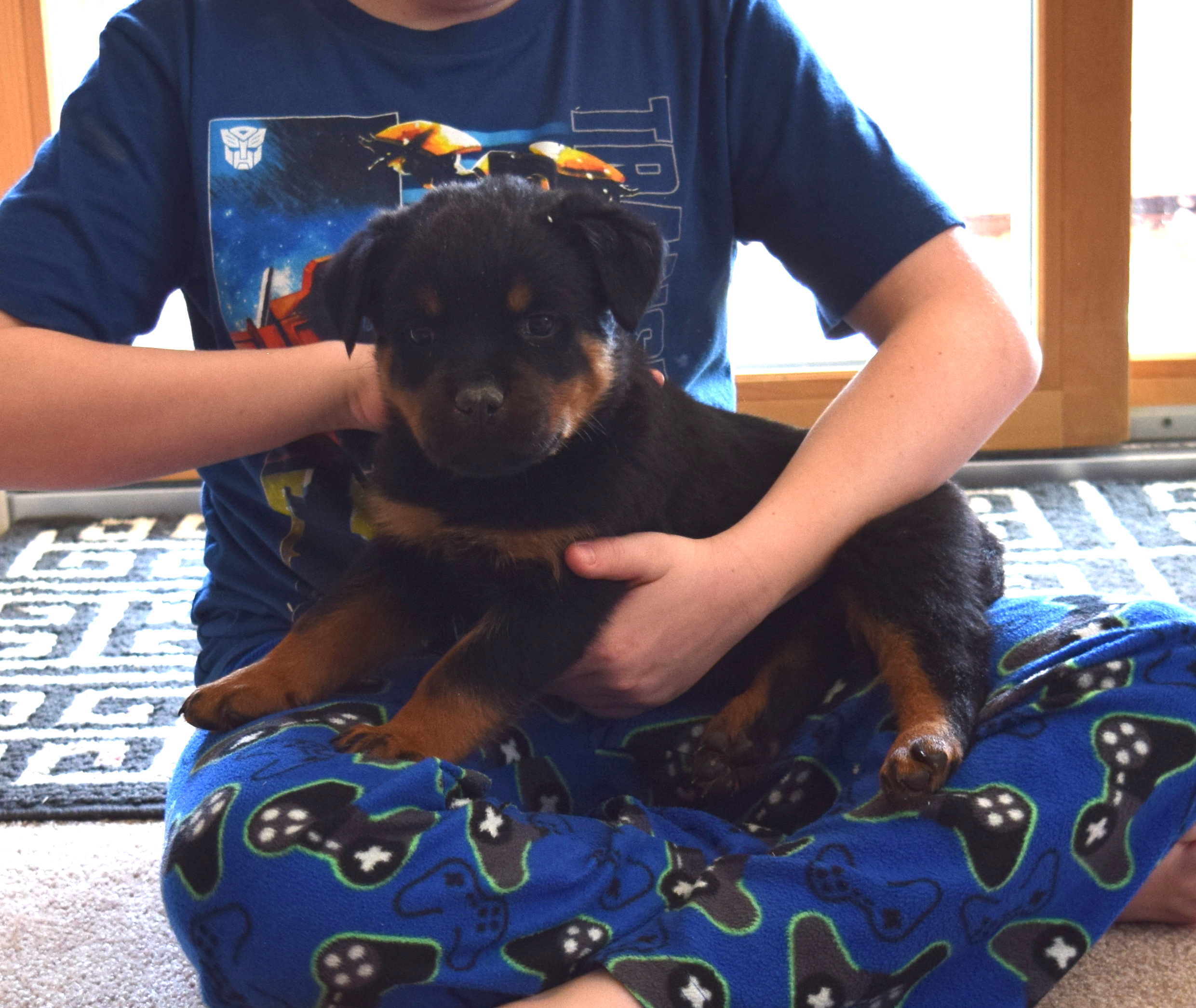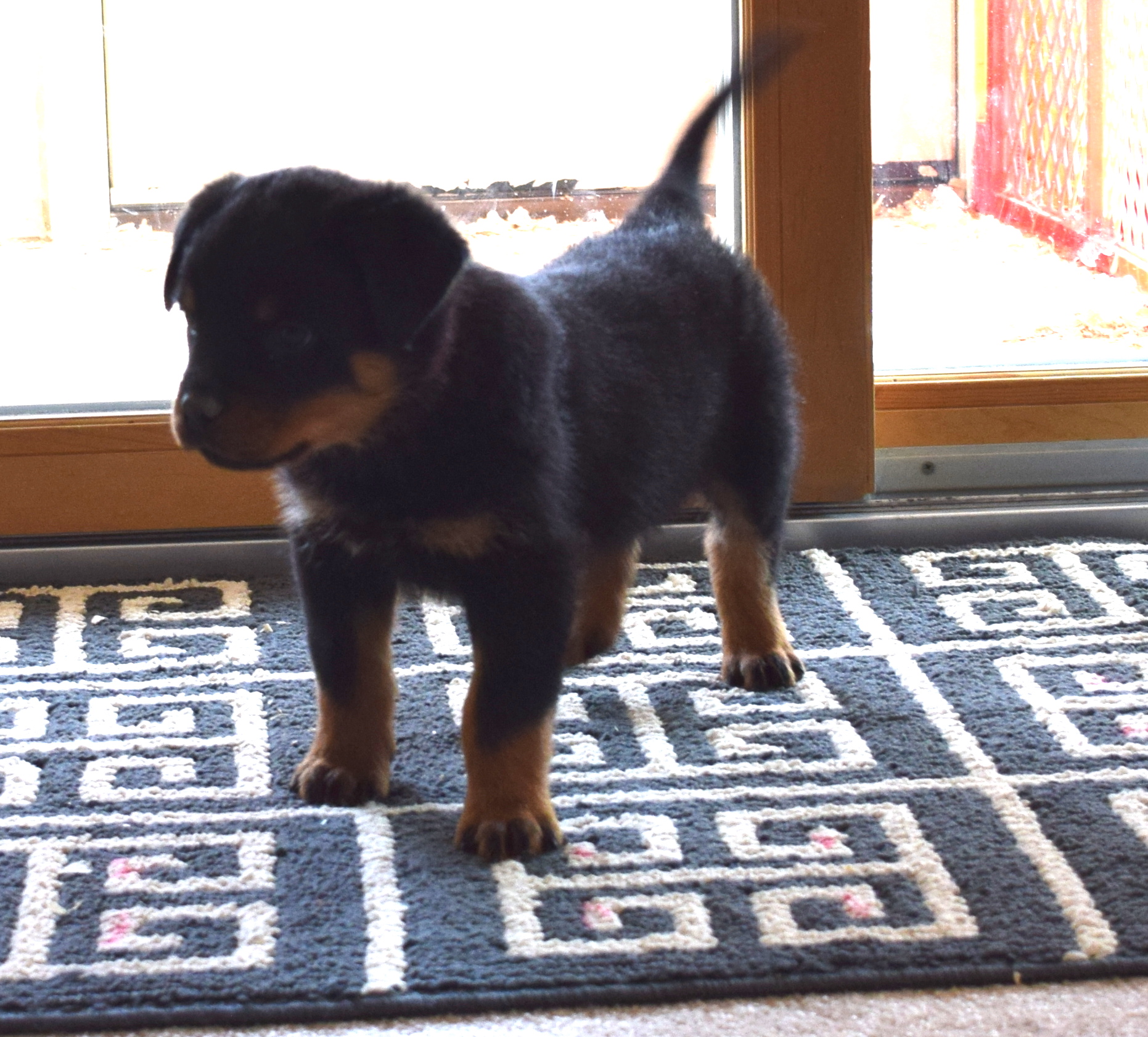 IO X Escobar 2016 puppies.
Dresden X Escobar 2016 puppies.
The most wondrous thing about children and puppies is that they're inseparable. The kids spend all day asking if they can play with the puppies, and when they get to go gather them up from their pen they can't wait to take them to the trampoline, the play house, to camp outside in mild weather, and to see how many they can fit in a laundry basket (my 3 year old's idea!) I hope you enjoy a few of their silly moments below. Puppies at his age are really developing personalities and are just full of spunk!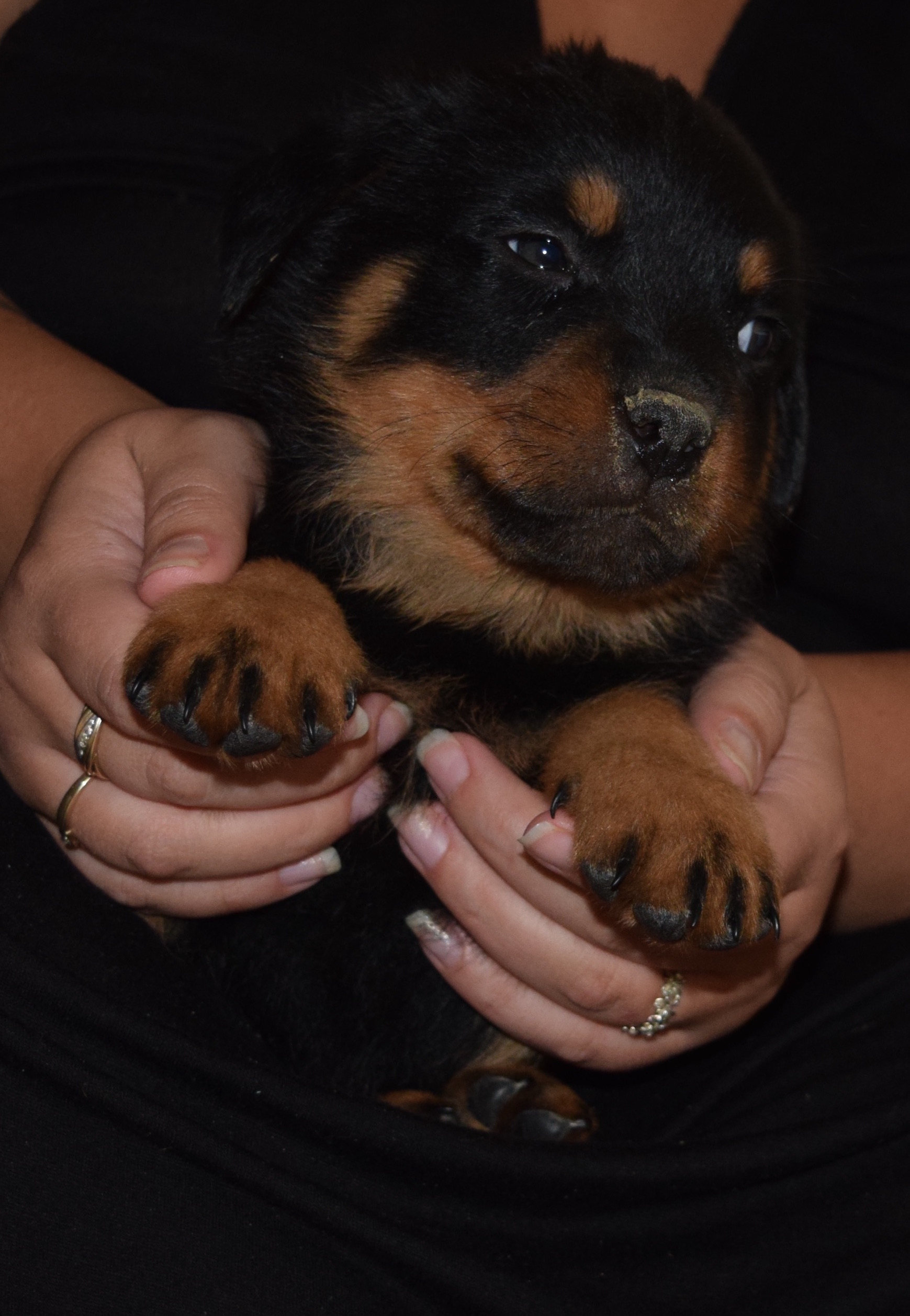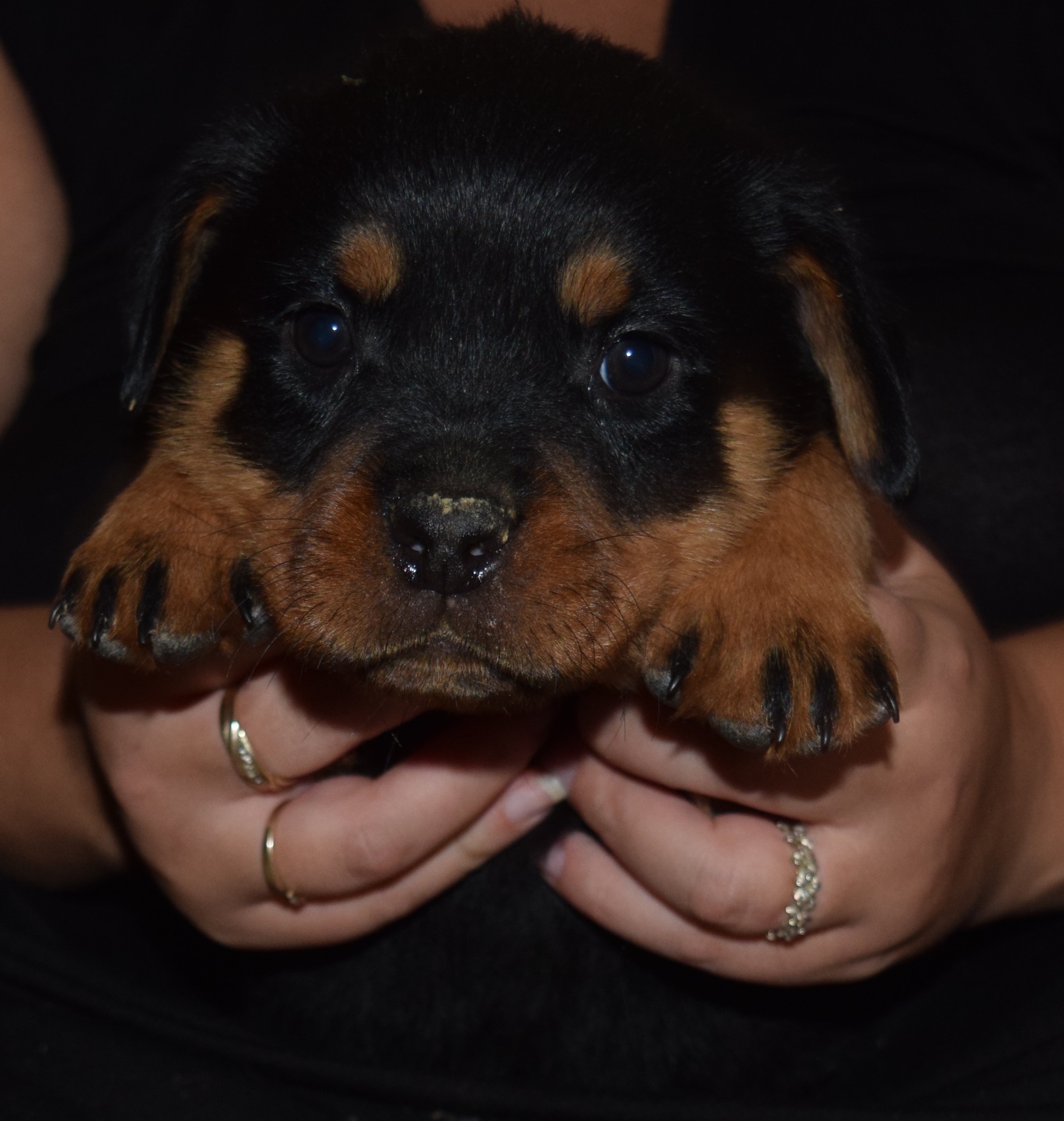 Dresden X Escobar 2016 Puppies at 3 weeks.
We DO NOT dock tails on our puppies. No exceptions, whatsoever. FCI/ADRK standard expressly prohibits the docking of Rottweilers.
Please read all of the information on the Sales Policy page.
Deposits(Directly from the Sales Policy page)-
Deposits of $500 are always taken. While First deposit will come first when selecting their puppy our policy is always to consider what each family is looking for in their new addition and that the right puppy goes to the right home. The only exception is show/breed quality puppies. Consideration will be given during selection when show/breed puppies in the litter are reserved for show/breed homes despite order of deposits received.
You may place a deposit as many months (or years) ahead of a litter as you like. Deposits are non-refundable unless a litter does not contain the dog you wanted. If you were 4th deposit in line for a male and only 3 were born, you would be offered the choice of an available female, a refund or the option to be first choice on the next litter. If you change your mind or are for any reason not able to purchase your puppy, your deposit will not be refunded. Please keep this in mind when placing a deposit.
Dresden X Escobar puppies nursing just after birth.