Meet Quaking Canopy Dresden v Haustiers
Dresden is a puppy out of our own Mercedes by Jasko vom Hause Nagy. Jasko's pedigree can be reviewed here on Pedigree Database.
Dresden is Hips: Good. Elbows: Normal. Heart: Normal. She has also cleared eyes and thyroid screening the last 2 years. We perform both eye and thyroid routine tests yearly on all of our dogs.
Dresden is a medium, compact bitch with nice dark pigment and great color. There isn't a thing I don't love about Dresden. Wait until you meet her -- this sweetheart is loyal, gentle, and loving. What a joy to have her in our pack. Dresden is a spectacular mother, like her mother, and a great friend. She's a hard worker on our farm and a total ham which is just endlessly endearing. She knows when to WORK but, even better, she knows when to shut down and just sleep on my feet. Her temperament is what we strive for in our program.
Dresden at 20 months. Love her sweet smile!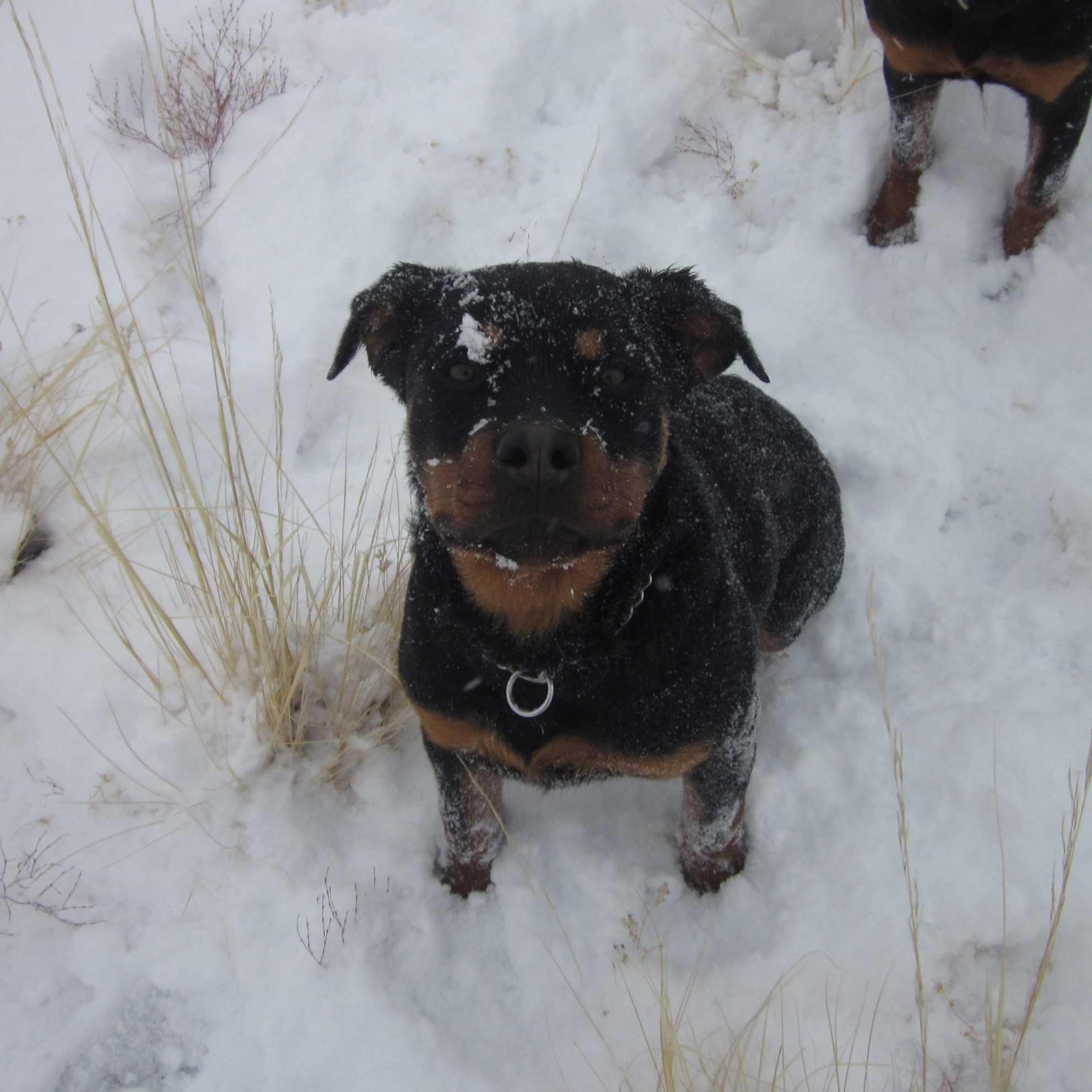 5 months, nice dark eyes, lovely markings, gorgeous head and expression. Don't mind the ears, she's wet from playing in the snow!
5 months and just lovely. Showing us a very similar build and head piece to Mercedes, with some clear resemblance to Jasko..
Dresden at 3 months. Showing us Jasko's beautiful head!
Dresden at 8 weeks. Loving her stoic expression.
Dresden at 3 weeks. Gosh I love that mug!
Dresden snuggling with Dad at 10 days.
Jasko is UKC Champion UCI International Champion NIRK Champion, Multi V1 20 Times V rated, USRC Select, NIRK Grand National Sieger 2012, CD,RN, T.T., CGC, BH, BST, ZTP.
He is also half brother to Double Wd. Ch. Burning des Princes d'Aragone. We are so excited to have his daughter!